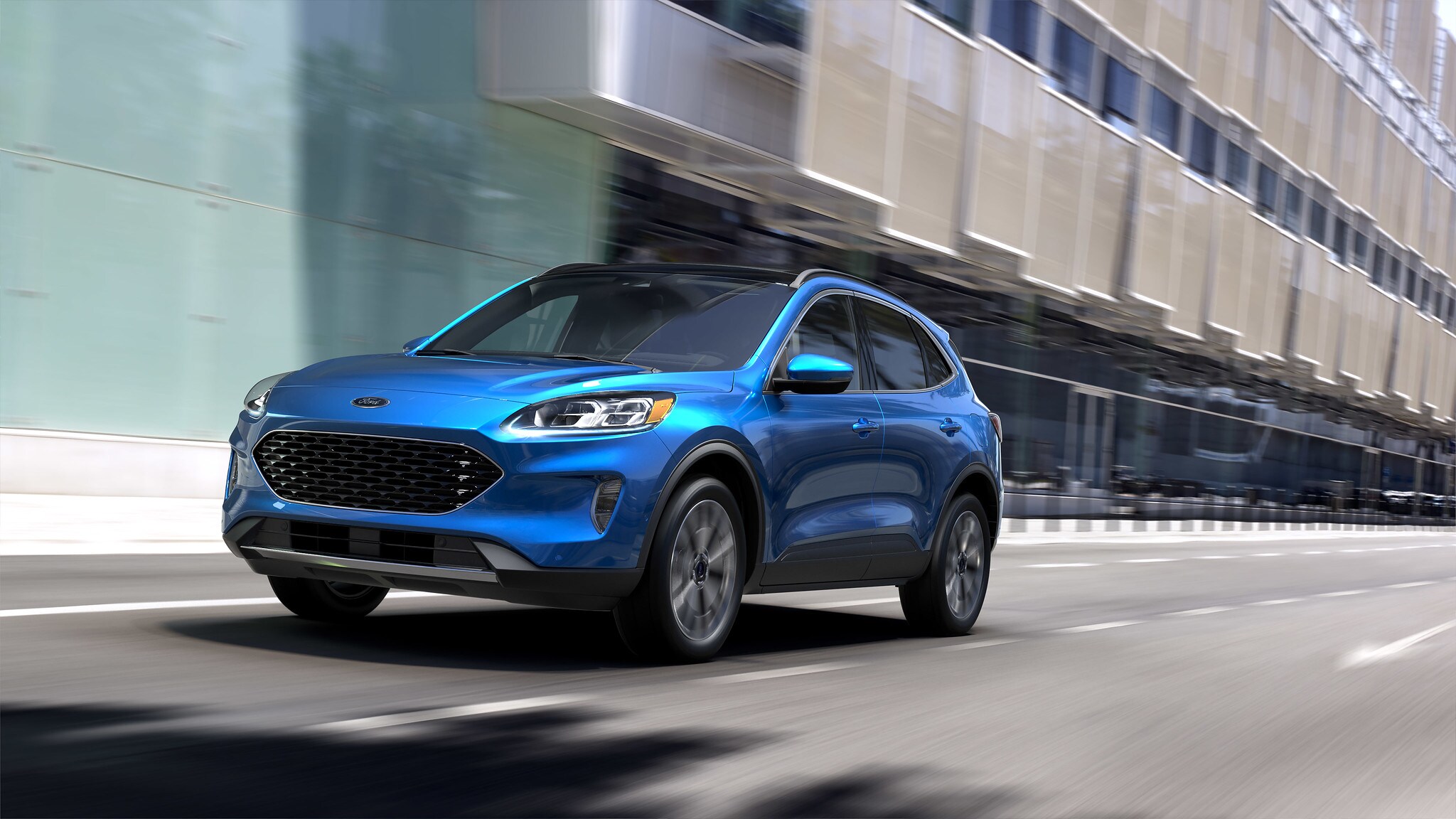 The 2020 Ford Escape and the 2020 Buick Encore are both popular small SUVs. However, the Escape offers better powertrain options and a more spacious interior. If you're in the market for a new SUV, consider these reasons that the Escape is the better choice.
Performance
When it comes to engines, you have your pick with Ford. The Escape comes with four engine options while the Buick only has one. The Escape's 1.5-liter and 2.0-liter gas engines both have start/stop technology to conserve gas. Plus, you can tow up to 2,000 pounds with the Escape. The Encore, on the other hand, can only manage 1,500 pounds.
The 2020 Escape comes with hybrid and plug-in hybrid options for better fuel efficiency. The all-new hybrid model has a battery one-third the size of past generations for more room. And the plug-in Atkinson-Cycle hybrid can charge as quickly as 3.5 hours on a 240-volt charger.
Space
Both SUVs can haul five passengers, but with the Escape there's more room to relax. Rear passengers have almost five extra inches of legroom. Plus, with a bigger cabin, you have more cargo space. The Escape has 65.4 cubic feet of capacity versus the Buick Encore's 48.4 cubic feet.
Driving Control
Unlike the Encore, the Ford Escape boasts AWD Disconnect and Selectable Drive Modes. With the available AWD Disconnect, the Escape can disconnect the rear driveline when it detects that AWD is not needed, providing better fuel efficiency.
There are five selectable Drive Modes for better traction and control, starting with the default Normal Mode. Eco Mode saves fuel to increase driving range. Sport shifts quickly and stiffens the suspension to give you better handling, while Slippery Mode and Deep Snow/Sand Mode increase traction on unpredictable surfaces.
Made in the U.S.A.
Ford is determined to put manufacturing jobs here in the U.S. Ford builds the Escape in Kentucky, while the Buick Encore is built in South Korea.
Pick a winner - choose a 2020 Escape from Paradise Ford.