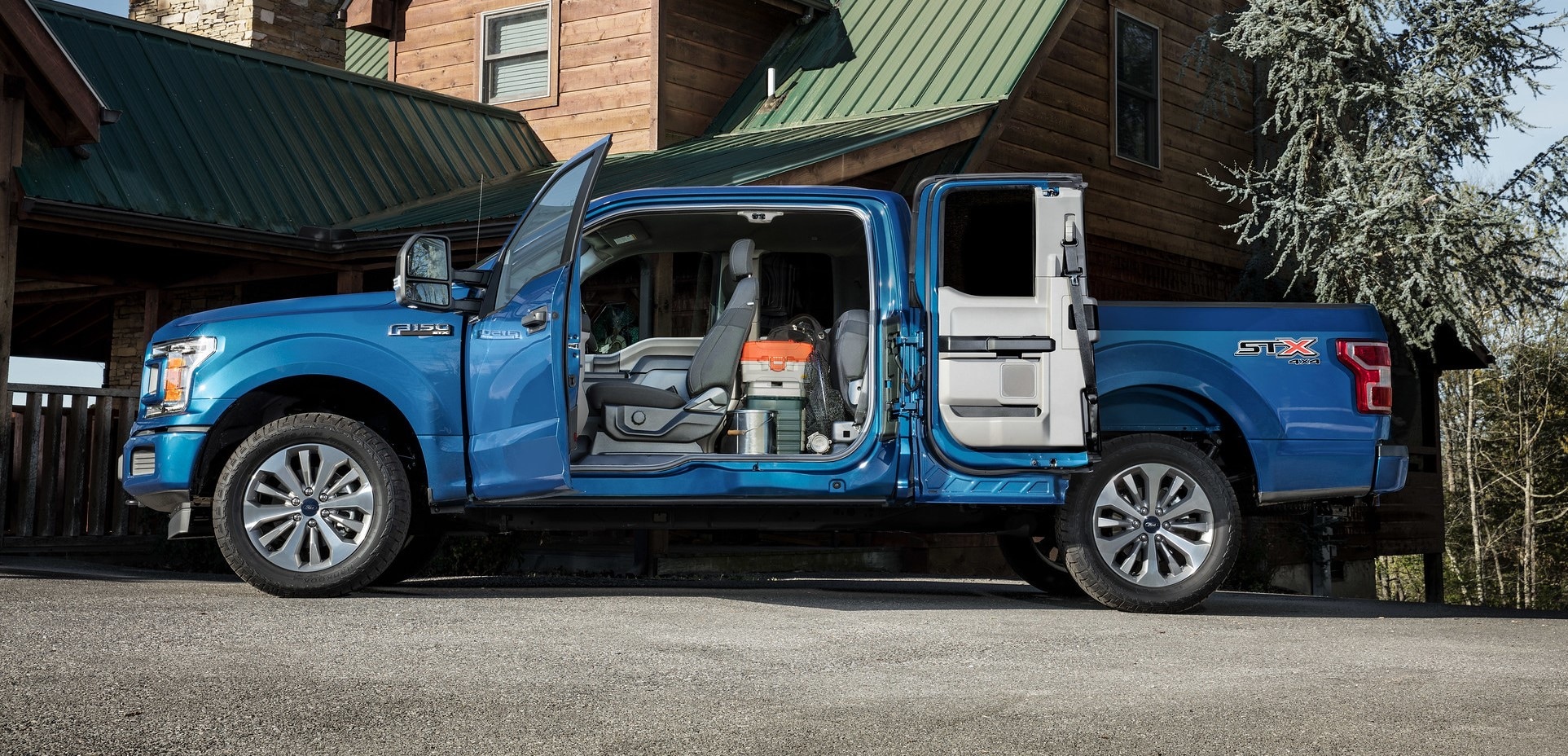 No vehicle works harder for you than the Ford F-150, so why not empower it with the right tools? Ford Accessories available for the new F-150 help it do exactly what you need it to do and stay looking good for longer. Here are some of the must-have add-ons to consider for your 2020 Ford F-150.
Bed Rails
Available for 5.5-foot and 6.5-foot beds, Ford F-150 Bed Rails help keep your cargo in place and add just an extra bit of flair to your truck. Made from T-304 stainless steel tubes, Bed Rails are available in chrome or black power coat finish, are corrosion-resistant, and add additional tie-down locations rated up to 500 pounds.
Bed Ramp
If you want to get in and out of your truck bed more easily or have an easier way to load in wheeled equipment or adventure gear, opt for the Bed Ramp Stowable Loading Kit. Available with one ramp or two, these kits slot perfectly onto the lip of the tailgate for steady footing and easily store on the interior of the truck bed.
Bed Extender
The 2020 Ford F-150 is mighty convenient for carrying cargo, but sometimes you need just that little bit of extra space. For those situations, an available Bed Extender offers up to 18 inches of additional carrying space. This easy-to-install and easy-to-remove fiberglass-reinforced polypropylene cage serves two functions: It can extend over the tailgate for additional storage space or inward to help keep cargo secure in the bed.
Interior Light Kit
Nobody likes having to fumble around the footwells of their vehicle in the dark feeling for some dropped item. You'll never have to do that again with an Interior Lighting Kit, which offers LED-generated lighting for the cupholder and the front wheel wells. Not only is this functional, but with seven color choices that you can select, it's a great way to set the mood after a hard day's work.
There are a ton of available accessories for the Ford F-150 to help you capitalize on all of its awesome potential. To check out the catalog and get your selections professionally installed, look no further than Paradise Ford.