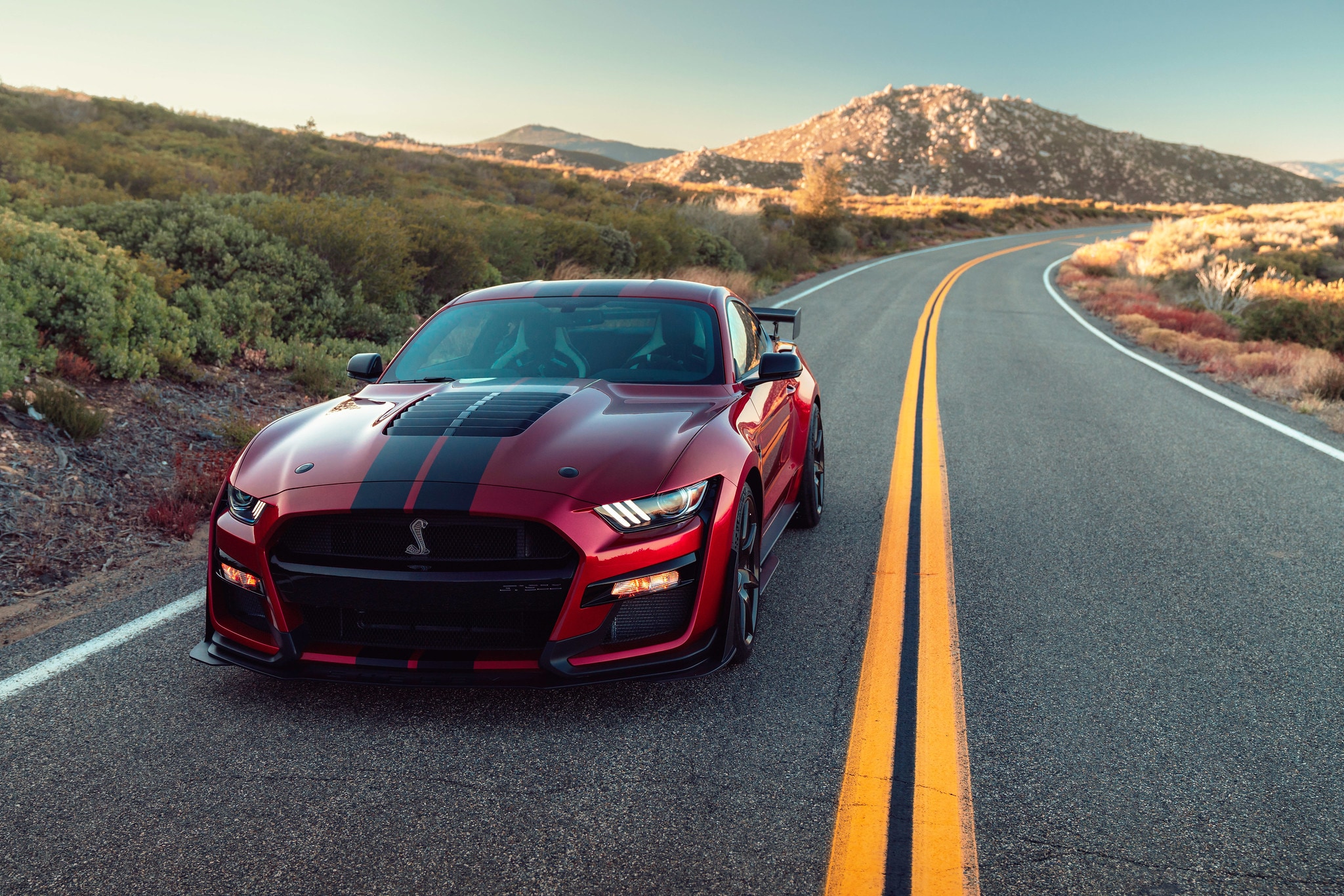 The Shelby name has long been associated with power in the automotive industry, and that legacy of pure adrenaline is set to continue with the release of the all-new 2020 Ford Mustang Shebly GT500.
Indeed, this street-legal muscle car will be able to reach an incredible power output of 760 horsepower.
That earth-shattering performance is provided by the equipped 5.2-liter V8 engine. Ford states that this engine is the most power-dense supercharged V8 in the world, making the all-new Mustang the most powerful street-legal car that the Ford Motor Company has ever worked on.
Of course, that amount of power needs to be tempered with a good set of brakes in order to help keep drivers and passengers safe. Ford and Shelby developed the largest front brakes of any domestic sports coupe in the industry. With these brakes and the powerful supercharged engine, the Mustang Shelby GT500 can accelerate from 0 to 100 mph and back down to a complete stop in just 10.6 seconds.
"The range of brute-force drag acceleration, seamless road shifts and amazingly smooth shifts on the track further highlights how the soul of the Shelby GT500 is elevated in our most advanced Mustang ever," explains Ed Krenz, Ford Performance chief program engineer.
Of course, if this amount of pure power isn't exactly what you had in mind for daily commutes, worry not. With a total of five different drive modes, the 2020 Mustang Shelby GT500 can provide you with whatever kind of driving experience you're seeking. The "Normal" driving mode of the Mustang is more suited to the everyday driving you'll probably find yourself experiencing while traveling back and forth to work. But, if you really want to see what the Mustang Shelby GT500 is capable of, activate the "Track" mode when you bring it to a local racing location on the weekends.
If you're as excited about this new Mustang variant as we are, you can learn more about it by speaking with our staff at Paradise Ford.