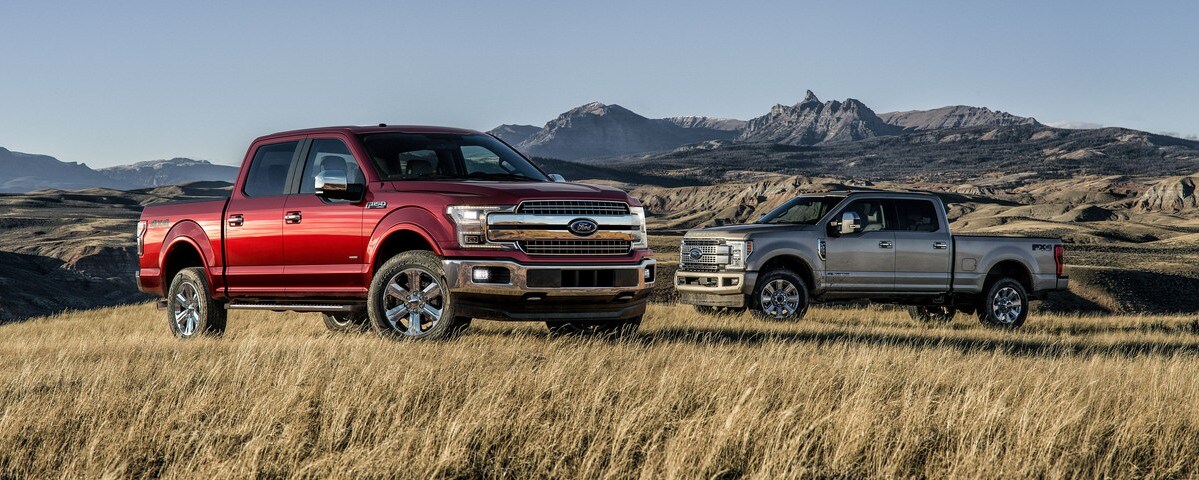 Buying a used Ford F-150 is a smart purchase if you're looking for a capable truck that doesn't break the bank. Generally, buying used comes with a lot of perks compared to buying new - perks that go beyond the lower sticker price. And if the used vehicle you buy happens to be a durable, high-quality truck like the F-150, and from a reputable brand like Ford, then the advantages of buying used are even greater than usual.
It's More Affordable
Whether you're well off or on a tight budget, there's rarely a downside to saving money. And when you buy a used Ford F-150 from Paradise Ford, there are many ways to save.
The obvious one is the lower sticker price, which directly translates into lower monthly payments if you choose to finance. Financing a lower price also means a smaller loan, which means paying less in interest (alternatively, you can finance the same amount and leave more money in your pocket). Finally, a lower-priced vehicle will be taxed less, and used vehicles also cost less to insure and register.
Combined, all of these factors work to help you make big savings.
Depreciation Is Less Important
Vehicles lose value over time, known as depreciation. Depreciation tends to be highest near the start of a vehicle's life - many cars lose half of their value in the first three to five years. By buying used, you effectively let someone else take that big initial depreciation hit. A used F-150 will continue to lose value over time, but at a slower rate, ensuring that when you eventually decide to get back in the truck market, you'll be able to sell it back for a larger portion of the original cost than if you had bought new. It's a long-term strategy, but it's one that can go a long way toward saving you even more money.
You Can Get More Features
Contrary to some beliefs, buying used gives you a lot of options - arguably even more options than when buying new. That's because when you buy used, you're not limited by model year, and your budget will probably include a wider variety of vehicles. It's also possible that older vehicles have features or styling that you like that have been discontinued on new models.
Better yet, the money you save by buying used can help you buy an even better vehicle. For example, instead of buying the least expensive new Ford F-150, you could buy a used F-150 King Ranch® at a similar, if not lower price. By buying used, it's possible for you to get more features, comfort, capability, and even technology than if you had bought new. Make sure to check out our used inventory at Paradise Ford to see what's available.
Dependability That Lasts
Long gone are the days when vehicles were expected to break down after 100,000 miles. Today's vehicles are more dependable than ever-especially Ford F-Series trucks, which undergo extreme weather testing to ensure they are up to snuff. Even after years of hard work, you can count on Ford trucks to continue hauling and towing, day in and day out - especially if the owner was diligent about making their service appointments. When you buy certified pre-owned at Paradise Ford, you'll be able to get a free CARFAX® Vehicle History Report to check just that.
Ford Blue Advantage Benefits
Among customers, a common concern about buying used is quality. Thanks to the Ford Blue Advantage, these concerns are finally a thing of the past. To qualify for the program, used vehicles must first meet certain qualifications and then pass a comprehensive, multi-point inspection. Ford Blue vehicles also get 24/7 roadside assistance, warranty coverage, and the aforementioned free CARFAX® report. In other words, it's a compromise between buying new and buying used, with a price somewhere in between and guaranteed quality that won't have you feeling as though you're rolling a die.
If you're looking to buy a new-to-you truck, visit Paradise Ford in Cocoa, Florida. One of our associates will be happy to help you find a used F-150 that meets your needs and fits in your budget.
Make an Inquiry
* Indicates a required field