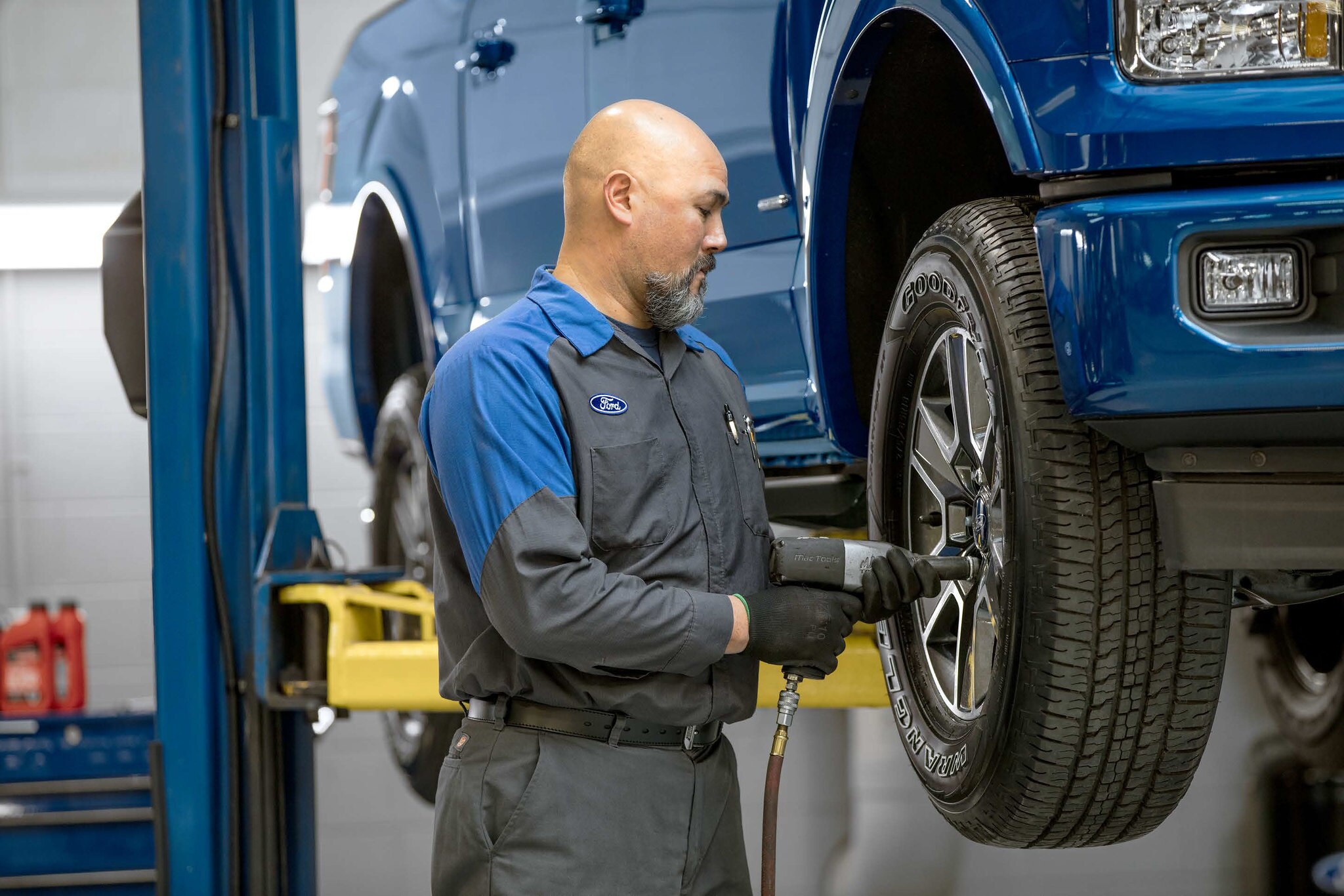 The Ford F-150 is a legend in the truck segment. Its noted dependability, impressive capability and reliable performance have earned it a loyal customer base. You already know what the Ford F-150 can do, though, because you trust it with your daily drives, days on the worksite and personal projects. To help keep your Ford F-150 driving at its full potential, schedule these essential services at Paradise Ford in Cocoa, Florida.
Oil Changes
Changing your F-150's engine oil is integral to its performance and longevity. Refer to your owner's manual for the recommended mileage intervals for oil changes. Protect your F-150's engine by never missing an oil change by scheduling at Paradise Ford.
Tire Rotation
Your truck's tires connect you to the road, which means they are vital to your safety. Because you put a lot of miles on your truck, it's important to rotate your tires regularly to help prevent uneven wear and tear. Unevenly worn tires will tax your F-150's suspension. Plus, regularly rotated tires will deliver a smoother driving experience. When your truck is in the service bay at Paradise Ford getting its oil change, ask the technician to rotate the tires.
Brake Care
Squealing, grinding or squeaking are noises you never want to hear from your truck. To avoid the assault on your ears, not to mention the threat to your safety, pay attention to the brakes on your F-150. If you're constantly traveling over rough roads or tend to hit the brakes hard, you'll want to be even more diligent with brake maintenance. There are multiple parts to your truck's braking mechanics. The technicians at Paradise Ford will inspect each component for damage as well as address any problems with the brakes.
Transmission service
To keep your transmission operating well, you need to regularly review (approximately once each month) the amount and quality of your transmission fluid. A 30,000-mile transmission check is traditionally recommended but refer to your owner's manual for an exact schedule.
For all your F-150 maintenance needs, contact Paradise Ford in Cocoa, Florida.
Make an Inquiry
* Indicates a required field