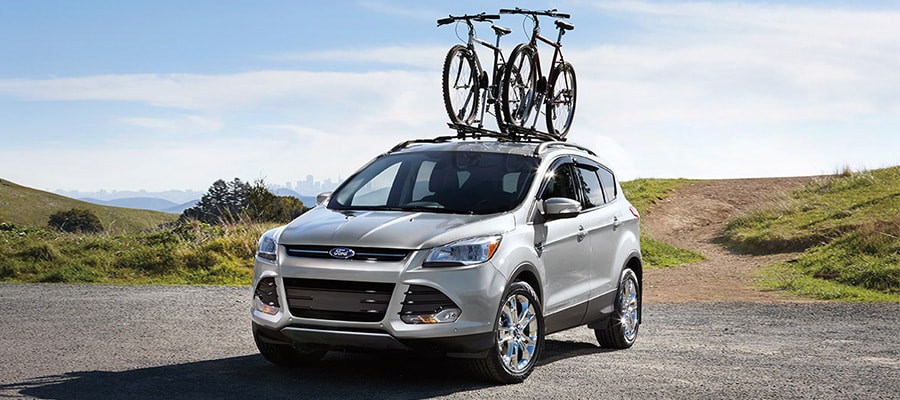 If you love the great outdoors, you probably have a Ford in your driveway. Ford makes some of the most exciting off-road-ready vehicles around, from the Ranger and Bronco Sport to the Explorer to the all-new Bronco and F-150. And, each of these vehicles is widely customizable for your adventuring needs.
One of the most popular add-ons is a roof rack, which lets you maximize space and make bigger plans. Not sure where to start when it comes to roof racks for your Ford? Let the experts at Paradise Ford lend a helpful hand.
How Do Roof Racks Work & What Do They Do?
Roof rack systems consist of side rails and crossbars, which allow you to store items atop your vehicle without laying them directly on the roof. This helps prevent damage to the paint and gives your vehicle greater versatility. With crossbars, you could easily carry home a Christmas tree without worrying about scratching up the roof, for example.
Once you have crossbars in place, you can use them to mount accessories for specific needs. You can swap between accessories like bike racks, cargo baskets, kayak racks, and even rooftop tents. Changing out these accessories is typically easy enough that you can do it on your own, but you can also get help from the experts at Paradise Ford.
Why Would I Need A Roof Rack?
Even if you drive a Ford Super Duty or Expedition, which offer incredible cargo storage capabilities, roof racks offer maximum adventure potential. They allow you to increase the amount of usable space on your vehicle so that your big vacation plans can be more easily realized. If you like to go surfing, canoeing, biking, or skiing, roof racks are necessary.
Of course, when you use roof racks, you'll want to check and make sure that you're not exceeding your vehicle's maximum weight allowance.
Best of all, when you purchase a new or pre-owned Ford from Paradise Ford, you can easily upgrade with genuine Ford accessories and have them installed at the dealership. It's quick, easy, and well worth the investment. To learn more about how you can get the most out of your vehicle, talk to your friends at Paradise Ford in Cocoa, Florida.
Make an Inquiry
* Indicates a required field